Architecture Visualisation
At ArtOn Lab we offer various kinds of 3D Architecture Visualisation services ranging from producing high quality photorealistic renders through to fly-through animations and interactive Virtual Reality tours. We can produce both interior and exterior designs for your property.
Unleash the power of 3D
Bring your designs to life with 3D visualisation. Show your property
before it is built, test your ideas prior to implementing them and
co-create with your customers and partners.
We create photorealistic renders and fly-through videos
Capture the lifestyle your property development has to offer with high quality photorealistic renders. Bring your development to life with a fly-through video. Guide your customers through the property and highlight its key features.
We develop interactive Virtual Reality (VR) tours
Elevate customer engagement with an interactive VR tour. VR makes it possible for property buyers to experience the space, its scale and general feel, as well as to picture themselves in the space. Virtual Reality tours represent a step beyond visualisation and are the closest thing to actually visiting the real property. In VR your customers can walk around the property, open doors interact with furniture, look at each object from a desired angle, experience the property under different lighting conditions, modify the property design and much more. Ask us for a demo and we will show you what this amazing technology has to offer.
We produce 3D plans
Let your customers better understand the scale, layout and potential of your property with 3D colour plans. 3D plans are a natural by-product of any visualisation or a Virtual Reality simulation project and are offered at a low price.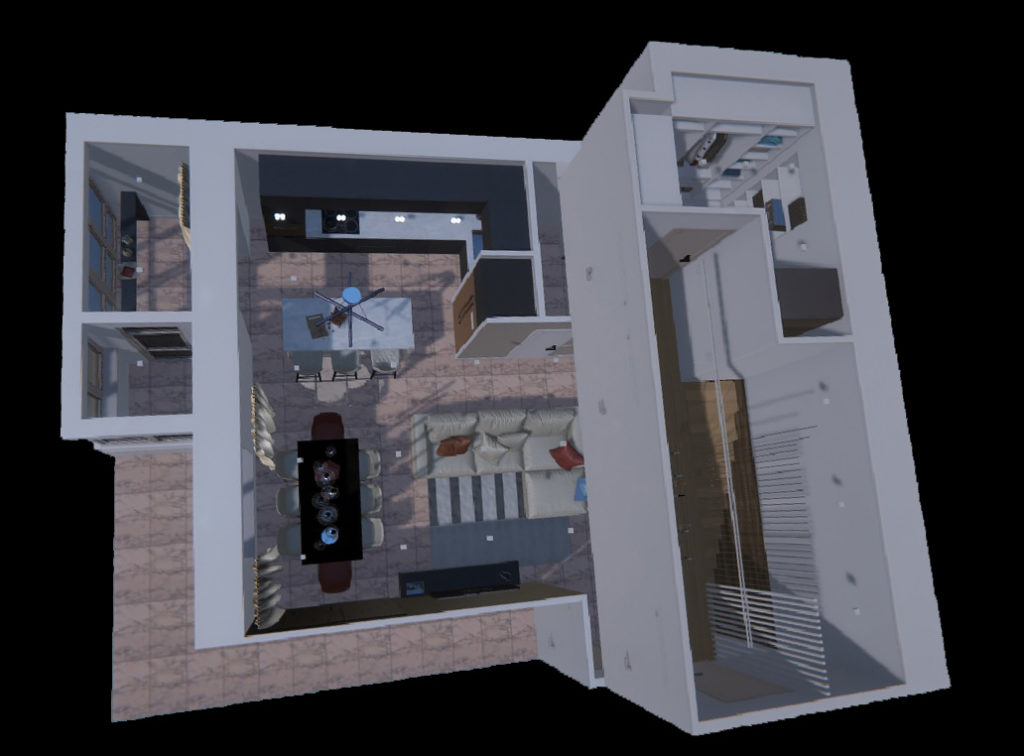 We build adaptive designs
Personalise the property viewing experience by dynamically adapting your design to each customer. At a press of a button you can transform the interior design of your property to better appeal to families with children, singles or elderly buyers, so that your customers can better relate to the property that you are showing.
If you are Interested in developing Virtual Reality experiences or 3D visualisations for your property, please get in touch.